In 1982, Michael graduated from State University of New York at Stony Brook with a Bachelor of Arts in Economics. At that time, Michael decided to go in another direction and pursued his passion for music.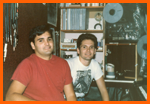 After considering several schools, Michael enrolled at the Institute of Audio Research in New York City. There, Michael developed his passion and technical skills for the art of recording. He landed a job working for E.M.I recording artists The Del-Lords. Michael worked as The Del Lord's road manager, with responsibilities that including being a guitar tech, stage manager and all-around "go for". During that time, Michael was also developing his live sound skills working for several local New York bands.
In 1983, Michael co founded Coyote Recording Studios (aka Coyote Studios) with his brother Albert. The name Coyote came from their school days when everyone called them the "Coyote Brothers". Michael and Al started Coyote Recording Studios in the infamous Music building in New York City at 538 8th Avenue, 6th floor, room 605.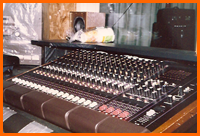 Michael and Al built a small control room, which they outfitted with a Ramsa Console and Tascam 38 half-inch eight-track tape machine. The studio room also substituted as a rehearsal room. Michael developed his engineering skills by recording demos and 45 vinyls for artists like The Del-lords, The Dbs, The Abones, World Famous Blue Jays, and Hasil Atkins. During this time, Michael started a working relationship with Norton Records, which continues to this day. He also began working with up-and-coming producers such as Gene Holder, Andy Shernoff, Tor Hyams and Eric Roscoe Ambel.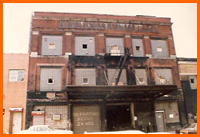 In 1986, Michael and Al decided to take Coyote Recording Studios to the next level. They relocated to Williamsburg, Brooklyn in an old slaughterhouse/ storage building. Mix Magazine was quoted as saying, "Before there was anything that could be called a 'Williamsburg scene,' there was Coyote Recording Studios".
Michael and Al designed and constructed a professional recording facility, which consisted of a 24-track studio including analog and digital control rooms, rehearsal rooms, and a sound stage.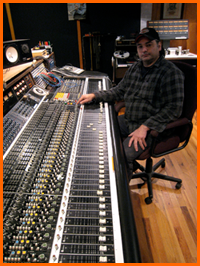 For the next twenty years, the business grew steadily to become an important fixture in the New York recording community. As an owner, Michael developed extensive experience working with record companies and management companies, in addition to the day-to-day operations of running his business.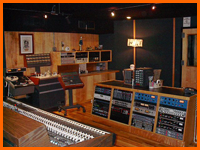 As head engineer, he developed a vast engineering and producing career working with many notable and independent artists with a diverse set of sounds, from Rockabilly to Jazz to Ska and Punk. Some of these artists included Dion DiMucci, Mary Weiss, The Ramones, They Might Be Giants. The Slackers, The Dictators, Nada Surf, and many other musical luminaries. At Coyote, Michael was part of a team who engineered for They Might Be Giants, which won a Grammy award for music in Fox's hit television show Malcolm in the Middle.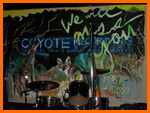 Unfortunately, even great things sometimes must come to an end. After an incredible twenty-five year run, Michael was forced to close Coyote Recording Studios due to the gentrification of Williamsburg and a non-negotiable lease with exorbitant rent. Even though Coyote Recording Studios is no longer a force in Williamsburg, Michael continues to engineer and produce with the same passion and skill as he always has.